No matter how efficient your Human Resource team is, it is absolutely impossible to predict if the person hired is going to be an asset by adding value to the company or not. It is because of this, that it is widely believed that a company providing offshore staff augmentation is always a better option to opt for. Hiring an RPA developer or an entire team should be a long term investment.
In such scenarios, it is always better to opt for an outsourcing partner. These outsourcing partners essentially connect entrepreneurs with various talented resources like developers, content creators, and marketers, making the process more cost-effective.
Source
What is Staff Augmentation?
In simple words, staff augmentation means hiring talented remote resources from professional outsourcing channels. The aim is to increase productivity while reducing costs.
When is Staff Augmentation Required?
Staff augmentation is generally required when you readily have an in-house team and you want to hire external, professional resources to speed up the work. Many-a-times, staff augmentation services are required when you want to hire explicit resources to attain high productivity by sharing their inputs and ideas. The best thing about staff augmentation is that you can get a number of remote workers who along with the outsourcing company are accountable and are from across boundaries.
What Problems is Staff Augmentation Solving?
Staff augmentation is solving a number of problems for startups. Some major problems that staff augmentation is solving are Geographical limitations, time-saving, quality in the budget, Flexibility/Quick Response and cost-cutting.
Geographical Limitations
Statistics show that 86% of the managed respondents agreed that they reach maximum productivity when they are working alone, remotely. Working remotely is in demand amongst employees. We live in a global world and staff augmentation enables startups and enterprises to avail resources from across the globe. All you have to do is connect with a staff augmentation provider such as Resourcifi, get connected to the best of talents, find the right fit and proceed.
Read Further: Don't Let Geographical Limitations Hinder your Growth
Time-Saving
Staff augmentation enables startups and enterprises to hire quality resources quickly, often limited to days. On the other hand, if an organization intends to hire a full time in house employee, it can take up to months and sometimes years! Offshore Staff augmentation is one of the best tools for startups to acquire talented and productive resources quickly.
Quality in the Budget
Generally, startups run on fixed budgets, because of which, hiring an in-house team may become a daunting task. On hiring in-house resources, you as an enterprise are compelled to pay allowances and bonuses from time to time. However, it is different when we refer to outsourcing. When it comes to outsourcing, you as a startup can easily save a fortune by hiring remote staff. At the same time, you get to choose the right candidate from a vast talent pool of the outsourcing partner.
Flexibility and Quick Response
Offshore Staff augmentation makes it easier for managers to build dedicated teams with the knowledge and experience of particular skills and technologies to meet deadlines. Staff augmentation partners essentially allow startups and enterprises to quickly respond to required changes. This enables employers to successfully achieve their targets within the specified time periods.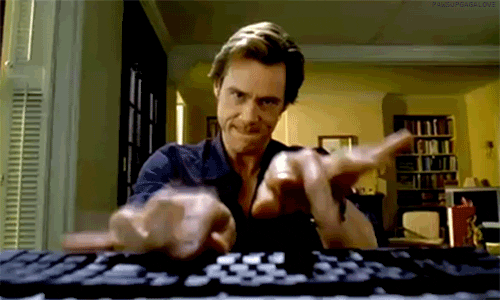 Cutting Costs
Cost-cutting is one of the most prominent advantages of working with remote resources or staff augmented personals. To begin with, by employing remote resources, startups can reduce business overhead costs like staff maintenance, payrolls, benefits, and various other running costs. Apart from these, staff augmentation also minimizes infrastructure costs, cost of software licenses and cost of data servers. By outsourcing, startups also save a fortune on the maintenance of IT infrastructure and qualified support staff to determine updates, bugs, and troubleshooting.
Good Read: Remote Staff Augmentation for Startups: Get in the Ring with Big Brands
Staff Augmentation: Every Startup's Choice
Staff augmentation enables a startup to sustain itself in more than just one way. Offshore Staff augmentation brings a number of advantages for startups going forward with it. One of the prominent benefits of staff augmentation services is that it reduces operational costs. Also, when you augment staff, you save a lot of time and effort as the process includes less paperwork while providing more flexibility.
Staff augmentation can potentially save you a lot of time, money and effort on hiring in-house employees. When startups hire the right employees from the right outsourcing partners, such as Resourcifi, professionalism, and expertise that these remote employees bring to the table will definitely take your business upwards.