US Client: "I don't want to work with Indian Developers"
Intrigued, Resourcifi's Consultant asked, "What potholes have you bumped into while working with Indian remote team or Indian developers?"
US Client: "Inconsistent professionalism, missed deadlines, nowhere to be found during crunch time, and lack of expertise."
Resourcifi's Consultant: "I understand your reluctance and apprehension in trusting an overseas company and its Indian developers due to your past experience but generalizing it will be slightly unfair. Not every company is out there to scam you. 
Our long-term global clients stand as testament to our commitment and quality.We've been rapidly growing every year since we came into existence and we did not get here by breaching the trust of our clients."
US Client: "Hmm, but you're pricey, when the labor in India is so cheap."
Resourcifi's Consultant:  "Martin, I'dlike you to look at it differently. Yes, the world is brimming with 7.8 billion people, but technological expertise isn't a universal trait. Low-cost Indian developers doesn't necessarily equate to high-quality skills you require. Geographies have no significance in identifying and picking the right talent matching your expectations. Rather than focus on the region and make assumptions, I would encourage you to assess based on the skills set, work quality, and deliverables that meet your expectations."
Fast forward a few months…
US Client: "I must admit, the app your Indian developers developed has far exceeded my expectations. It has drastically improved our reach and customer engagement."
Resourcifi's Consultant: "We're glad to hear that. Our aim has always been to see our clients succeed."
Fast forward to the present day…
Resourcifi's Consultant: "Hey Martin, it's been a few years now since our first project. Your trust in us and our indian developers have grown, making you one of our largest and longest-serving clients."
US Client: "The feeling is mutual. Your commitment to quality and constant support has ensured we've stayed on top of our game. Here's to more successful years together!"
Read more: https://www.resourcifi.com/hire-developers-in-india/
Indian Developers: Rough Diamonds in India but Diamonds in Silicon Valley?
Contrary to popular belief, the bone of contention here isn't the Indian developers themselves but the process of cherry-picking the right candidates. Hitches related to professionalism, quality of work, punctuality, etc., can be smoothed over once we scout out the right candidate be it the right kind of Indian Developers.
By 'right candidate,' we're talking about a person who's not only armed to the teeth with the required tech skills but also gels well with our values, culture, and line of thinking. It's easier to train a person with the right attitude than to turn a sow's ear into a silk purse. By the time 2023 is over, India will have the biggest concentration of the software developers. Back in 2017, Indian developers were around 2.75 million. But by 2023, this number will skyrocket to 5.2 million. 
In India, startups often put all their eggs in the skills basket, while companies abroad lay a sturdy foundation with like-minded individuals who share the same culture. Spotify is a case in point. A company's culture can be its secret sauce for sustainable growth and development over the long run.
Let me now untangle some common misconceptions about selection criteria and provide some pointers on how to dodge these curveballs.
It's not the organization that crafts the software; it's the folks within the organization:


Hardworking people are behind the success of every company
Picture a group of seasoned developers, each with a decade of experience, deciding to kick-start a startup. This fledgling startup, fueled by the know-how of these experienced pros, is more likely to hit a home run than greenhorns from a mega-corp.
Companies often bark up the wrong tree, focusing on client retention without scrutinizing skills: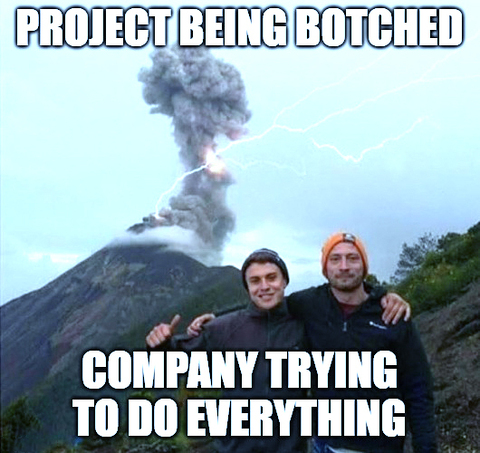 Imagine you create an android app for a client. Elated, the client asks if you could also whip up a website and handle their SEO; not wanting to risk a no, you agree but later drop the ball. The relationship takes a nosedive
Sometimes, you gotta learn to say no. It's better to take a smaller bite, ensuring quality, rather than biting off more than you can chew.
You're a small cog in a large machine, and you don't know why the machine is making noises: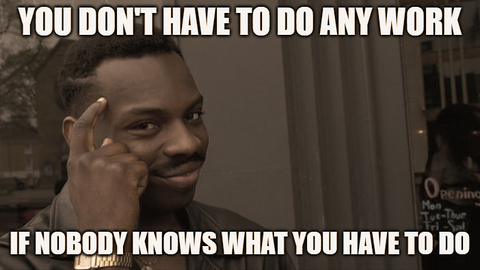 I recall working on a project seven years ago with more than 700 developers on board. In such a massive corporation, you end up being a small fish in a big pond, working on a minor part of a mammoth project, oblivious to the larger mechanism at work. As a result, the essence of the work gets lost in the shuffle. Thankfully, smaller outfits have a lean team of developers who get to see the big picture, thereby fostering job ownership. This lights a fire under them and catalyzes swift execution.
Apples and oranges aren't interchangeable: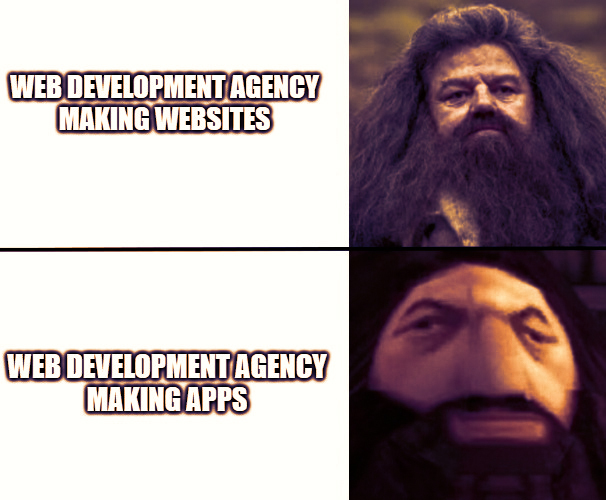 Do you reckon a chat app developer can knock it out of the park with a dating app? Or someone who's cut their teeth on taxi booking apps can craft an e-commerce site with equal finesse? Catch my drift? It's wise to hire someone with domain expertise; this significantly boosts the chances of hitting a bullseye. That's how we roll at Resourcifi! 
At Resourcifi, we've been running a tight ship as a distributed team of Indian developers for the past 12 years. We've successfully been working with clients globally and continue to work with the older ones as well. The journey has been quite a ride, and we're confident that you can glean a thing or two from our experiences. We bagged the title of Top App Development Company in India, recently.
Summary:
Don't fall for low-ball offers – a deserving developer commands a fair wage

Leverage a robust platform

Furnish clear requirements and use cases.

Advocate for transparent billing.
Hiring remote Indian developers shouldn't just be a cost-cutting exercise. It should aim to discover and leverage world-class talent hiding in plain sight.
We simply revamped the process, and the results speak for themselves.
Read more: https://www.resourcifi.com/mobile-app-development-services/