Nobody is at fault! When we stumble across stats like 36% of the US workforce is involved in the gig economy (Gallup) and the gig economy is expected to grow to 43% by 2020 (Intuit Founder), we naturally set high expectations when hiring freelancers. At least, this is what happened to us. As a Staff Augmentation company, we have 400+ dedicated staff right now and have worked with hundreds of clients. But this was not always the case!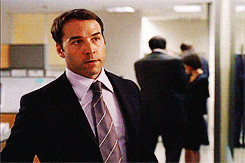 If you are a business owner, you'll relate to the fact that every business has tough starting days. During our second month, we closed a client with website development requirements that could be really big for us but we were short-staffed.
The gig economy was on the rise and we decided to hire freelancers to support our in-house team. After close scrutiny of multiple CVs & portfolios, we ended up hiring two freelance developers. The goal was to get high work quality to meet our client's deadline.
To put it mildly, the entire experience was a complete nightmare!
After this experience, we could truly empathize with all those businesses that deal with freelancers on a daily basis. We are problem solvers and started offering Staff Augmentation as a service for businesses that are looking to hire managed remote staff against remote staff!
I have tried breaking down our whole interaction with freelancers into digestible points for you.
Read More: Hiring Freelancers: Expectations versus Reality!
How was the Work Quality?
The one constant thing through the entire project execution was the unpredictable quality of our freelancers. On some days, the quality of work delivered by both freelancers was above our expectations. On most days, we had to ask them to make modifications, decrease complexity, and other such changes to their code.
Keep in mind that the portfolios of these freelance developers were excellent which is why they were hired in the first place. These freelance developers had 4-6 years of experience in the web development industry!
Not long after hiring, we started receiving mediocre work and experiencing a huge compromise on quality. When you are working with professionals with 4-6 years of industry experience, you expect them to surpass the set bar for quality.
We had a hard time dealing with the work delivered by our freelance developers. I remember this one time when there was an important client deadline and one of my in-house developers had to pull an all-nighter to redo what one of the freelancers had already delivered (buggy & poor UX).
We were trying to build rapport in the market and if it were for our then freelancers, it would have been still a dream!
Since this experience, we believe that quality must not be compromised at any cost. Now, as a Staff Augmentation company, we ensure that our clients leverage the experience of offshore staff we provide to deliver the best services in the industry!
Availability & Reliability
Do you know where our freelancers were when our in-house developer was doing a double shift? Even we don't know that because they are freelancers and not managed remote staff or in-house employee of our company
Let's say that one of the freelancers you are working with isn't available because he/she has promised their time to some other project. One of the most popular reasons behind the rising popularity of the gig economy is the freedom to decide your work hours. So, that's understandable or is it?
No matter what this reason is, your in-house development team would still have to work a double shift to meet a client deadline. You cannot afford to compromise with the experience of your clients or consumers due to unavailability or unreliability of your offshore staff.
Besides, it was not just about the availability of our freelancers. Throughout the tenure of our involvement with freelancers, there wasn't a single time when we were confident enough to send their work directly to the client.
We, at Resourcifi, understand this more than anyone else and ensure that the project we deliver to our clients is at the maximum possible quality! You can hire ReactJS developers or set up your own offshore development team and see this for yourself.
What was the Cost Advantage Like?
I am sure that you must be wondering if we were still getting the cost advantage on the entire project execution. Yes, we were. But if you keep the quality and multiple changes in perspective, the cost difference came down to negligible!
Before I set down the problem, let me tell you how we hired these freelancers. Once we finalized on their resumes, we discussed hourly rates with both our freelancers. They agreed to work at our rates. We sent the NDA and they send it back with their signatures.
A day before the project was expected to begin, one of the freelancers asked to increase her hourly rates by almost 50%! Our HR tried reasoning with her but it was too late. Besides, experience always pays off and she had been in the industry for almost 6 years! So, we decided to give it a go. We couldn't afford any delay in starting the project as this is our first big project.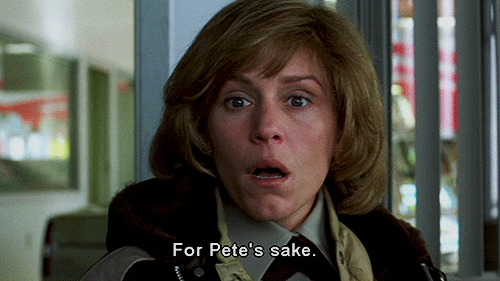 After this experience, we came up with client-friendly Staff Augmentation to ensure availability and cost-effectiveness of remote staff. Through our Staff Augmentation services, we aim to match our clients' budget through our flexible engagement models without compromising on the experience of their managed offshore development team! With our experience with freelancers, we would suggest you to have a backup option until your project starts if you are planning to work with one too.
Good Read: Setting Up Your Offshore Development Center Is Easier Than You Think
The Accountability Factor
When you work with a team, you would want the members to assume responsibility for their code and its performance. This was definitely lacking when working with our freelancers.
We had multiple discussions on what the client's expectations are and how we, as a company, want to deliver. A freelancer usually works on multiple projects at the same time and this might be the reason but we never experienced accountability and responsibility from our freelance developers.
Let me in on you a little secret. If you are looking to work with freelancers, you cannot expect their full-time dedication to your project.
Why Staff Augmentation Should Be Your Next Business Decision?
If you remove the hurdles from our experience of working with freelancers, working with a remote employee could be quite productive and cost-effective. We learned from this experience and came up with our Staff Augmentation model.
Through our Staff Augmentation model, you can hire managed offshore developers – such as an RPA developer or set up your offshore development team. Hire managed remote resources for your business against remote resources or freelancers and benefit from better work quality and greater accountability!
We can help you save a lot of money without compromising on quality. Hire 3 developers from Resourcifi at the cost of 1 local developer. Want to know how much you can save? Here is our savings calculator to help you with that!
Have you ever worked with freelancers? Let us know about your experience in the comment section below!