Do you want to be an entrepreneur? Are you a tech enthusiast? The best thing that you can do is to "convert your idea into reality!" Do you have an app idea that you think has the potential to make big money for you? If you do, I think this is the right time and the right thing to do.
There's no point if you're only going to keep thinking about it while someone else cashes the idea. Right? You don't want to be one of those people sitting at a bar at 50, thinking 'what life could have been!'
Developing a quality and user-friendly mobile app or a web app is imperative if you are looking to earn money from your services and/or products. You have to risk it to get the biscuit! Keeping all that in mind, once you are certain about going forward with your idea, It is imperative that you choose the right way and correct software outsourcing partners to help you hit the bull's eye!
Generally, Startups and upcoming entrepreneurs have a really stringent budget. Not a problem! Today, outsourcing IT services is no more a daunting challenge!
One of the best ways of getting your mobile or web app developed is by finding the right staff augmentation partner, that will give you access to a large talent pool, work at your business hours, and will make sure that you end up hitting your target! You, as an upcoming entrepreneur or a startup, will pay them to get exactly what you need while you get the right over the final product which is definitely going to make big bucks for you.
Do you know, as per Deloitte 2016 Global Outsourcing Survey, 78% of business owners across the globe are satisfied with their outsourcing partner?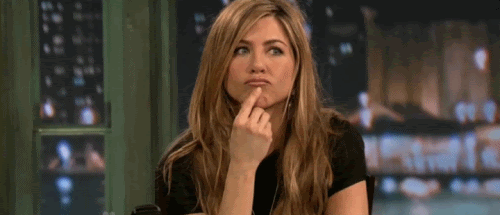 Now, let's talk about the 5 most important points that you need to keep in mind in order to not get ripped off by developers and outsourcing partners!
Know What you Want – How to find the right outsourcing company?
Knowing what you want is absolutely the most important thing when you are looking to develop software or a mobile solution. Not being clear of what you exactly want out of your product is one factor that has led to a failure of multiple startups! After you start hiring developers, everything that you are looking for should be crystal clear to him. You can't really develop Apples when you're thinking of Oranges, right?
Make sure all that you are looking for in your mobile app or web app, is on the table for the offshore developers to grasp! Also, it is important for you to make sure that the developers follow your instructions, and don't take development-related decisions for you.
Know the Basics – Overcome the challenges of outsourcing
Why should I invest that much time to learn the basics when I am outsourcing? It's kind of natural if you think that way! Well, you're talking about an app service that you want to provide. I think it is only wise if you know the basics. You can't be a tech entrepreneur if you don't know the basics! Just like, you can't be a chef if you don't know how to roast a Turkey!
Moreover, you need to learn the basics in order to communicate systematically with the offshore development team hired from an offshore development company. Developers use a lot of terminologies that many of us (outside the developing field) do not understand! We have very often heard that 'Knowledge is Power', and in circumstances like these, the basic knowledge can actually help you steer your project in the right direction.
Choose the Right offshore software development company
I understand that there are numerous IT outsourcing companies across the globe, but you need to understand that not all of them have the quality and experience that you require, in order to make sure that your mobile app or web makes money for you. So how do I find the right outsourcing partner? To begin with, check their 'work' page!
The only reliable way to finding the perfect offshore software development company for your IT needs is to research and look for multiple service providers, compare, and only then, make an informed decision.
There are some questions that you need to consider when you are looking for the right offshoring partners. The first and foremost being, what is your budget? Can the offshore partner work under your budget? Once you filter out outsourcing companies through that parameter, consider the kind of experience the offshore partner has, in terms of the solutions you are looking for!
Once you have your answers, the next thing you need to consider is whether they have experience in your industry and if they based locally or internationally. Does it really matter if they are internationally based? Personally, I don't think so. I think it only gives you access to a larger talent pool. More the Merrier, right?
However, once you have the answers to all of the above-mentioned questions, it time to lock the most suitable outsourcing partners and move on to getting your legal documents in place.
Did you know, as per Statista, the global market size of the outsourcing industry has reached $45.6 in 2000 to $85.6 in 2018?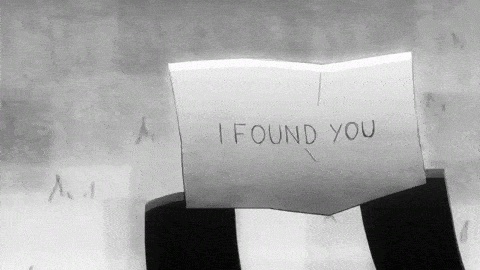 Get your Legal Documents Ready
Why do I need this? Getting your legal documents in place is very important when offshoring your project, mainly because, a well-drafted contract can ensure your app delivery to be on time. You obviously don't want your project to suffer just because you thought you could work with them based on trust! Right? That's what I thought!
You need to draft an independent contractor agreement with you and the outsourcing partner in order to make sure that the workflow runs smoothly and that there are no frauds. The contract will also make sure that whatever work is being done as per the contract will be your property and will be handed over to you at the end of the project! You may not realize it but, non-disclosure agreement and privacy policy are very crucial documents. These contracts essentially make sure that all your sensitive data is kept protected and that you are safe from all potential dangers. It's always better to be safe than sorry, isn't it? Reiterating my point, you should definitely seek legal advice and prepare all your legal documents before outsourcing to anyone, anywhere!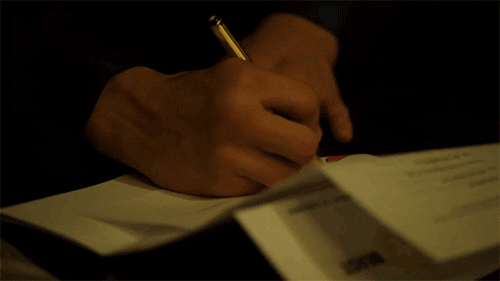 Work With Your Remote offshore development teams
Once you are sure about your outsourcing partners and are done with the legal formalities, its to get down to work!, When I say 'work with your remote developer,' there a couple of ways to do so while increasing productivity and achieving desired results.
To begin with, Start by sharing your product vision. Developers need to understand your thought process behind building the app, and where you want to take it! Make sure you have painted them a vision of where you want to take this project!
Then, Communicate and overlap your work schedule. Make absolutely sure that you keep taking updates from them. Talking once a week is not what I mean. Talk to them every day if needed. The challenge of overlapping time with your offshore team is not a concern if you are working with a professional outsourcing partner as their managed mobile app developers and other resources work at your business hours.
When you are managing offshore development team, Video Conference with them and Treat Them as Your own. Being available on video conferencing with your offshore team will essentially allow you to understand their mood and emotions. To deliver high productivity, it is important that your team is happy!
It is very important that you don't end up creating an 'us vs them' mentality. Don't think that your offshore team is not really yours! You are paying them! Make sure you treat them as your own! The only difference being, they work remotely.
Test & Test Until You're All Set
Now, when you have done everything and the development team has handed over the project to you, Test it! Test and Test until you're all set! You have paid money to get what you want, and not to settle with what you've received, right?
Be extremely stern when checking the product that your offshore partner has given to you. Look for bugs, issues with its workflow, if you find anything that you think is wrong or could affect the functionality of your product, Get it fixed! Make sure that the product's interface is user-friendly. Check whether your product is smooth or is it taking time to log in? Any glitch that you think will hinder your growth, get it fixed by the offshore team!
A good offshore partner will always help you out without any problems! (No wonder choosing the right outsourcing partner is crucial.) Make sure that your offshore partners have a checklist for you to refer to.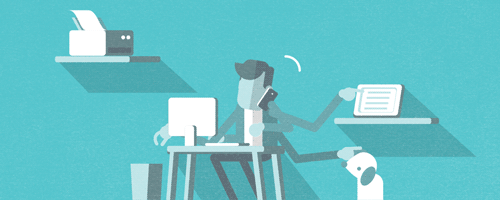 Good Read: Setting Up Your Offshore Development Team Is Easier Than You Think
Conclusion
"An idea can only become a reality once it is broken down into organized, actionable elements." ― Scott Belsky
Yes, converting your idea into reality is exactly what you should be doing. I understand that it is difficult, but then, there are no free lunches in the world! If you are sure that your idea has the potential, follow the points mentioned above, look for a world-class outsourcing partner such as Resourcifi, make sure all your legal documents are in place and then work towards achieving your dream! It's Now or Never!