Most young and dynamic upcoming future leaders across the globe aspire to be a part of the startup ecosystem. However, not everyone is successful in the space. In the 21st century, there are innumerable resources available for upcoming entrepreneurs, that can be used to cut down costs and upscale productivity. Remote staff augmentation is one such option that lets startups and entrepreneurs achieve desirable results in fixed time spans and lower costs.
About Staff Augmentation
Also, the greatest thing about staff augmentation and working with managed remote employees is that there are no geographical limitations. What this essentially means is that you as a startup have the option of employing a managed remote employee from anywhere across the globe.
Staff augmentation is no more a new way of getting work done. It is widely being used across the IT industries throughout the globe. Staff augmentation has made team building across boundaries, with the best of talents, easy and affordable. Over time, it has been seen that more and more businesses are moving from in-house teams to the managed remote working teams.
Another major factor that promotes staff augmentation is that 86 percent of managed remote resources are more productive as compared to the in-house teams, according to a study. Today, remote staff augmentation is consistently increasing productivity while reducing cost, making the trend a perfect fit for startups.
How does staff augmentation not let geographical limitations hinder your growth?
In the 21st century, staff augmentation is the way to the future. Today, there are a number of attributes that do not allow geographical limitations to hinder your growth. Staff augmentation and startups are working hand-in-hand across the globe with teams that are diverse and are located in different corners of the world. What makes this possible?
Easy communication
In this era of technology, smartphones, and access to the internet, communication is no longer a matter of concern for clients. Today, WhatsApp and Skype have become the primary modes of communication that bring the entire world together, adding to globalization. Managed remote resources from a leading Staff Augmentation Company like Resourcifi, work according to the client's business hours, making the workflow smooth and efficient.
Key takeaway – Communication is no longer a barrier. Technology in the 21st century has made communication from across borders easy and effective.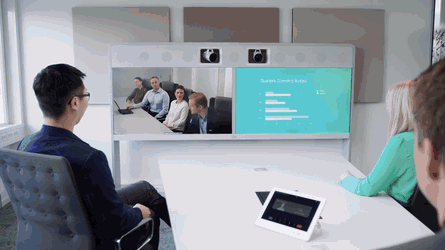 Easy management
It might sound like it's difficult to manage remote employees, but the fact is that managed remote employees are answerable to the staff augmentation partners, who in-return are answerable to the client. In a startup ecosystem, it is important to be able to manage your staff in order to reap the benefits of high productivity.
There are multiple tools like Bitbucket, JIRA, Asana, etc available these days to make the management and work tracking even easier. Thus managing your work progress with a remote employee sitting in a different country is no longer a challenge.
Staff augmentation enables you, as an owner to have complete control over the workflow and the team. With so many pros of staff augmentations integration into the startup ecosystem, this new way of employment can drive your business growth.
Key takeaway – Managing remote employees has become easy with help of tools like Bitbucket, JIRA, Asana. Today, managing remote workers from different corners of the world have become a child's play.
Cost-cutting
Generally, startups work on stringent budgets. The aim is to achieve higher productivity at lower costs. Working with managed remote resources is a great idea as it is cost effective for the employer. Various countries have different pay scales for resources. Surpassing geographical limitations allows startups and enterprises to look for skilled resources from a more cost-effective destination.
Also, hiring managed remote resources from a staff augmenting company essentially leads to cost-effectiveness, as these managed resources also work on hourly and weekly basis, and are paid accordingly. You may also read about "How Tech Entrepreneurs are reducing their payroll costs"
Key takeaway – Hiring managed remote resources is a cost effective method of getting work done as the pay scale of the resources varies from country to country, enabling employers to choose from different geographical locations according to their requirements.
Access to a larger talent pool
Moving ahead with staff augmentation partners allows you to choose your employees from a larger talent pool, not limited to borders. Hiring a permanent resource may not be very feasible for all employers but, when startups opt to work with managed resources, they voluntarily get their hands on the best of talents from across the globe. By hiring employees with specific skill sets, staff augmentation solutions for IT companies increase the talent pool of any firm.
Key takeaway – Remote staff augmentation allows employers to choose from a large talent pool, from across the globe, primarily surpassing geographical limitations. Remote staff augmentation is the best solution to work with the best of talents from anywhere across the globe.
Conclusion
Staff augmentation companies have successfully moved ahead from its inception phase. Today, staff augmentation is one of the most popular staffing models across the globe. Staff augmentation is enabling firms to benefit from flexible hiring while leveraging the capabilities of the managed remote employees in a cost effective manner. Today, geographical limitations are not a barrier anymore as employee management and communication are no longer a blockade.