There is a massive difference between running a powerful eCommerce platform and running a website. There are some of the must have Shopify apps that your hands all over the deck while managing and keeping a track of shipping, email marketing, secure checkout, and speed optimization. Some of these Shopify hacks will take you a long way but you must also know a wide range of necessary tools. This blog provides you with some of the best Shopify apps to increase sales that you must know about! 
Trust me, there is a huge array of must-have Shopify apps that can help you meet your business objectives. Most of the Shopify apps you need can be found in the Shopify App Store.
Did you know that there are over more than 7,000 apps in the Shopify App Store? And about 3,300 new apps that have already been added since 2019 offer both paid and free plugins to help merchants grow their businesses.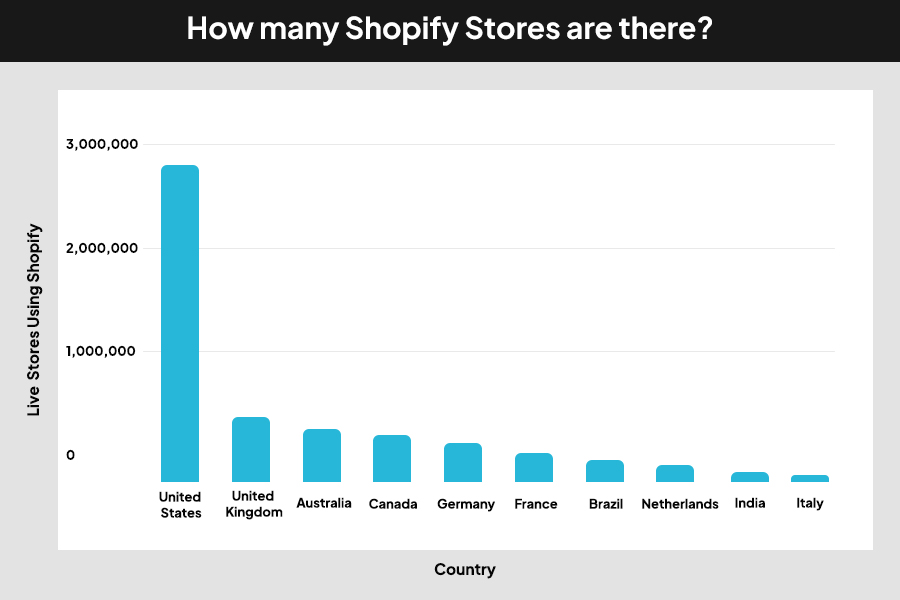 There are many best Shopify apps to increase sales but this blog will give you all that you need to know about the top 10 must have Shopify apps. 
These best Shopify apps to increase sales (both free and paid) are powerful enough to boost your store's functionality in any niche such as inventory management, dropshipping methods, marketing, SEO, secure checkout, speed optimization, etc. A vast ecosystem of the best Shopify apps to increase sales makes the store of industries and sizes find exactly what they need! 
With so many best Shopify plugins, it can be overwhelming to determine what's the best fit for you. Here's a list of the top 10 Shopify apps that you need to consider before making your decision.
We have compiled a list of the top 10 best Shopify apps to increase sales that can help in managing your web store and also add new functionalities to them. 
Top 10 Best Shopify Apps to Increase Sales:
1. Appstle℠ Subscriptions
Appstle Subscriptions is another one of the must-have Shopify apps that is a revolutionary subscription app enabling you to provide recurrent goods and services to your clients. It provides a potent method of setting up recurring payments and subscriptions in your Shopify business. By regularly offering customers their preferred products, you may improve their shopping experience and increase their loyalty to your business.
Key Features:
Create and manage subscriptions on your Shopify store without difficulty.

Process payments automatically through Shopify's checkout.

You have the option of making some products subscription-only or offering subscription or one-time purchase alternatives.

Customers will have the choice to make a single purchase or select subscriptions that come with some financial benefits.

According to your store strategy, only provide a subscription option for a particular variant.

Allow clients to customize notifications and create their own subscription boxes.

Showcase subscription products at discounted prices.

Display modes for the subscription widget include drop-down and radio buttons.
Pros
The Appstle Team Provides Some Of The Best Onboarding And Customer Support For Online Stores Setting Up Subscriptions.

Best customer service and online IT support for setting up subscriptions. Offers a 30-Day Free Trial.

No additional transactional fees on your recurring orders and everything is included in the monthly plan.
Cons
Front-end can be more customized and there needs to be more accommodation for digital SaaS subscriptions.

The integration is only limited to Shopify.

More customized settings could be used for product-level applications.
2. Seguno
Seguno is another one of the must have Shopify apps that is excellent at implementing marketing strategies, converting them into new leads, and nurturing them to become loyal customers. By making it all the easier to send welcome emails to new clients, it provides a 'closing-the-loop' branding service by also creating thank-you emails and inducing confidence in its customers.
Most of the features Seguno provides are great for building customers who remember what your brand represents through the right brand messaging. 
Key features:
An automated method is used by the Seguno app to quickly deliver welcome and thank-you emails and help turn new clients into loyal supporters.

It uses dynamic suggestions to help with abandoned carts, creating unique coupons for discounts.
Pros:
Seguno performs for those who prefer to express gratitude to their clients after making a purchase rather than torment them with lengthy sales content.

Conversion information is available for each letter and automatically connected with other Shopify marketing reports, as well as on orders and in a comprehensive report.
Cons:
The customer service has some users unhappy.

Only 250 customers can use Seguno for free at any given time.
3. Recharge 
Recharge is another one of the best Shopify apps to increase sales that takes the entire guesstimate out of devising and scaling subscriptions. You can focus on your business functionalities by leaving the guesswork to them. With Recharge being one of the must-have Shopify apps, you can now focus on building long-term customer relationships by increasing your business's recurring revenue. Provides a seamless subscription experience, they believe in the sole dictum of turning transactions into relationships.
Key features:
Attract new customers with a subscription offering for your eCommerce store.

Add a new layer of recurring extra revenue by building loyalty.

Online store vendors can get a frictionless subscription experience through the integration.

It simplifies subscription management, streamlines the checkout process, and also is a one-stop destination for you to manage multichannel commerce options all in one place.
Pros:
Recharge Shopify's customer service is amazing, promptly addressing any inquiries.

Easy installation – setting up this software simply takes a few minutes and is quick and easy.
Cons:
It has drawn a lot of negative reviews for experiencing glitches now and again with logging in. As a result, many other users were unable to upgrade their memberships; occasionally, the program also behaves incorrectly.
4. Plug In SEO
Plug-in SEO is one of the best Shopify apps to increase sales that will monitor your website and will ensure that your SEO is effective. You won't need to check each page individually as this will identify all SEO features of your business, which includes keywords optimization, speed, broken links, blog content, etc. once installed. As one of the must have Shopify apps, it is the most effective Shopify application for SEO.
Key features:
Plug-in SEO sends an email notification whenever there's an issue related to SEO.

There is free guidance available for the correction of SEO which includes code snippets as well.

To increase organic traffic it verifies and optimizes SEO accordingly.
Pros:
Basic SEO scanning is available free of cost.

Product schema, reviews and ratings, pricing, product availability, SEO breadcrumb list, social profile links, site links, and other features.
Cons:
To avail majority of their features, you must pay to use them.

There are some issues with the smooth running of the program.
5. Smile
Over 50,000 retail locations benefit from Smile Apps as one of the must have Shopify apps that specializes in loyalty, referrals, and VIPs, it enables reward programmers and promotes repeat business. Tens of thousands of Shopify merchants have collaborated with the Smile Application to establish outstanding rewards programs. 
You can enhance engagement and promote order repetition with points and prizes without spending money on expensive and unreliable traditional advertising. As one of the best Shopify apps to increase sales, it gives you the ability to increase sales from your existing client base owing to its ten decades of customer loyalty experience.
Key features:
Loyalty programs based on points, referrals, or VIP status to drift additional sales can be created using Smile.

To evaluate the achievements you can use analytics created by Smile.
Pros:
By integrating Smile with integrations, you can include specific information about each loyalty program in every email.

They integrate with email service providers like MailChimp, Omnisend, Klaviyo, and others. 

With the Smile app, you can make your brand stand out by starting a rewards program with a customizable widget and rewards panel on your store.
Cons:
You will have to pay a premium to avail majority of their features.

It is not suitable for international users as it does not support translation tools.
6. Loox
Loox is another one of the best Shopify apps to increase sales that have User-generated content (UGC) which is beneficial since they are updated regularly and require no extra effort from your side. You can show your customer reviews in a more detailed manner. You can exhibit HD galleries of the previous customer as well. The reviews can also include social network postings, galleries, or pop-ups.
Key features:
As one of the best Shopify apps to increase sales, it also offers an excellent user experience, you may choose from several customer review widgets which include Grid, List, Carousel, Popup, Sidebar, and cart page.

To provide all scripts and pictures in milliseconds Loox features a CDN (content delivery network).
Pros:
Users are provided with post-review & post-purchase referral requests to its users.

The interface is available in English, French (Avis) & 17 other languages.                              
Cons:
Pricing seems exorbitant compared to the features provided.

Customer service is poor.
7. Printful
One of the most prominent on-demand warehousing services available on the Shopify App Store is Printful. As one of the best Shopify apps to increase sales, it takes care of all the tedious activities like inventory, equipment, and shipping that are handled by its knowledgeable staff. As one of the must have Shopify apps, it promises to oversee the entire process from start to finish of your Print on Demand company.
Key features:
You can sell personalized items such as shirts, posters, mugs, etc.  

You do not have to create an inventory of every product category.
Pros:
With over 250 items ranging from apparel and shoes to even home décor. Printful app has a vast product library.

There are no hidden or extra fees. You pay for what you buy.
Cons:
Product development might be a little more complex as compared to other apps available.

It may be slightly more expensive as compared to others.
8. Referral Candy
Referral Candy is another one of the best Shopify apps to increase sales as they follow the sole dictum of customers who are satisfied with your services and are much more likely to others about them. You might lose out on some good sales if you don't use a reward system. For creating personalized referral programs for your online business, ReferralCandy is a great Shopify application, known as the best Shopify app to increase sales which cater to businesses including fashion, athleisure, nutrition, electronics, baby items, and others.
Key features:
Provides a simple dashboard for monetizing referrals.

Automatic incentive distribution is used to make the referral process more accessible.
Pros: 
You can pay your affiliates a flat percentage of their earnings as commissions and establish an automatic affiliate network with the help of ReferralCandy.

Suspicious transactions can be monitored using this app.
Cons: 
Some consumers faced issues regarding deleting or downgrading the app.

A few users are dissatisfied with the customer service.
9. Judge.Me Product Reviews 
Judge.Me is another one of the best Shopify apps to increase sales that acknowledges that social validation has become an integral part of the e-commerce business. There are a plethora of reviews and expert opinions on the web to evaluate a product. An app like Judge.me is one of the must have Shopify apps with product reviews that support the reputation of a product with testimonials, images, and videos.
Key Features:
By displaying star ratings and star ratings and reviews in Google searches and on Facebook with all review pages, carousel, and badges.

It is easy to install the Judge.Me product review software, which supports unlimited review requests.

Consumer requests can be automated and are under your control. Customers can directly review the products in their mail. Also, this app collects photo and video reviews. This product review app provides SEO-rich snippets to present your business in the market.
Pros:
It offers great customer support that is available 24/7 and is quite user-friendly. It also includes features like unlimited review requests, photo and video requests, etc. That is available free of cost. 
Cons:
This app's premium subscription can be a little more expensive than other apps on the market in the same price range.
10. Reconvert Upsell and Cross-Sell App
To increase your conversions you can provide discounts and incentives to make consumers come to you again, this is where ReConvert Upsell& Cross-sell plugin comes in handy. It is known as one of the must have Shopify apps through which you can get full control over product pages for each store in your network.
Key features:
With user-specific customization choices, you can improve both sales and propose products to clients.

You can target clients who are likely interested in what they have seen online using their devices.

You can also add personalized videos to help promote your page and draw in more clients.
Pros:
ReConvert is one of the best Shopify apps to increase sales that targets only after the order confirmation or thank you page is sent across. It is easier to use and implement.

All of the features that are available in this app can be accessed under a free subscription but are limited to the number of monthly orders.
Cons:
You will be liable for extra charges that will be automatically deducted if your orders exceed the subscription limit. 

This app has a history of multiple reports of glitches during its installation of this app. 
Top 5 Tips for Selecting the Best Must Have Shopify Apps for Your Online Store
These are some of the must have Shopify apps that come in handy as an excellent method to enhance your e-commerce store and automate your business processes so that you can focus on the core activities of your business. 
Knowing which of these are the best Shopify apps to increase sales is half knowledge but determining which one of these must have Shopify apps is the best fit for your company. The problem begins when you have to choose the best Shopify app that aligns with your business objectives. 
Here are some of the tips for choosing the top Shopify apps for eCommerce stores:
Site Speed
The site's speed and performance can suffer at the hands of how stressful the number of applications that are installed on your website may be. Therefore, before you install an app, consider whether you need it or if you can replace it with any other older program.
Compatibility
This question 'what apps does this Shopify store use' may have crossed your mind multiple times and once you understand that, you will also know how important it is to ensure compatibility with these best Shopify apps to increase sales. 
You must check whether the Shopify customers have gone through the apps and installed these apps without any complications. Without ensuring compatibility, installing these must-have Shopify apps can also result in a loss of conversions, sales, and traffic.
Price
The app's pricing should be justified by the services it provides. Many of the applications listed in the preceding list include free plans, which allow companies to take trials and decide whether to purchase. In any case, we believe that opting for the yearly premium subscription is a terrible choice unless you are well familiar with the Shopify software.
User-Interface
It is important to select user-friendly Shopify apps so that the best Shopify apps to increase sales can stay with your business for a longer time. Shopify apps that are not user-friendly can take too much load and require regular assistance.
Scalability
It is important to have a scalable app to spare yourself the time and cost of switching to different software to expand your business. Start to consider whether any of these must have Shopify apps is the best fit for your large-scale business. 
Handing it Over to You!
Now that you are done with setting up your Shopify business, you can go through the list of the top 10 best Shopify apps to increase sales and determine which of the must-have Shopify apps fit your business needs!
We at Resourcifi help you in examining various categories, assessing the needs of your eCommerce stores, and developing the features and functionalities your website needs. 
Resourcifi is an award-winning Staff Augmentation company that has helped various eCommerce businesses develop their online stores. Our team of Shopify experts is well-versed with the latest design & development trends as well as the must have Shopify apps that can help you set up the best Shopify eCommerce platform. 
Contact us now to assess the Shopify development requirements to set up your online eCommerce store.