Ecommerce is the future, and also because of the COVID-19 pandemic that has enabled SMEs to escalate their sales. In 2022, the world eCommerce market is expected to touch $5.55 trillion, and no doubt that number will continue to grow over the next few years. This brings more and more competition into the space. Knowing these easy Shopify hacks will give leverage to any store owner to optimize their store for more conversion & sales.
People love to make online purchases as it offers convenience and the facility to discover more products in real-time.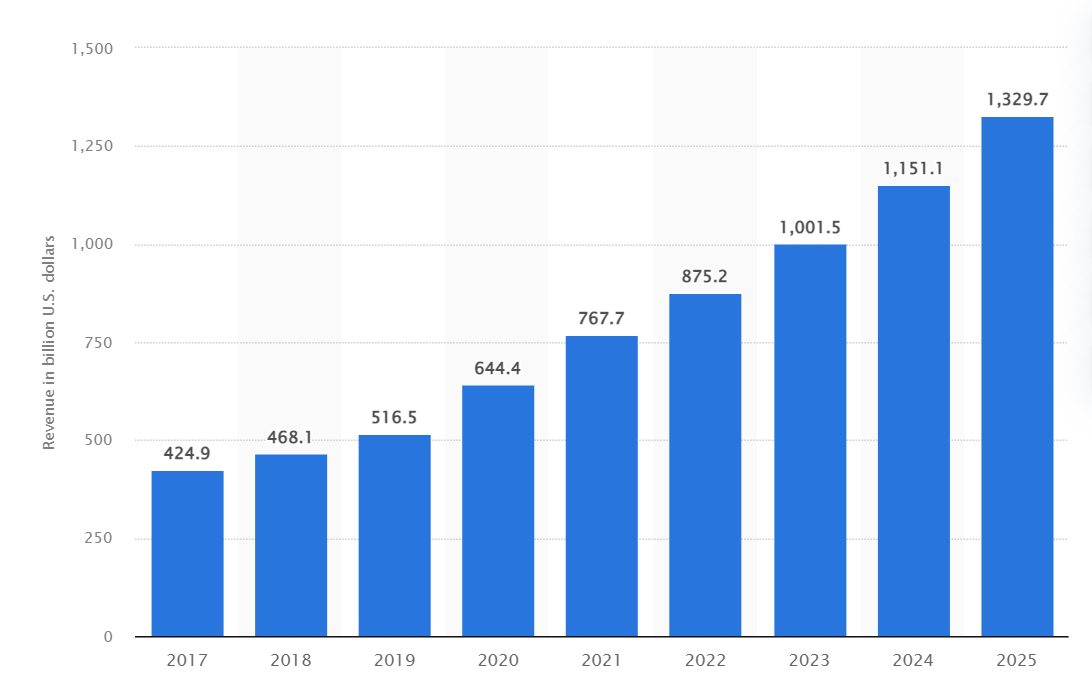 Having your own online business has its own advantages. Like your business is available 24/7, no restrictions due to lockdowns or any other reason, no separate brick-and-mortar outlet is needed, you don't have to bear the hassles of traffic, etc.
Shopify offers a one-stop solution in the most comprehensive fashion. Even an entrepreneur with little or no experience can run an online store.
This is a problem as well as an advantage.
An advantage because anyone can set up and run an online store through Shopify. And because anyone can do it, the competition is fierce. One of the reasons why not every online store is successful!
Having said that, to stand out from the competition and generate more revenue, you must ensure your store is properly optimized and stands out from the competition.
In this guide, I'll take you step-by-step through a number of Shopify hacks, tips, and shortcuts you can use to boost your Shopify store in 2022.
Let's get started.
Shopify Hack #1: Optimization. Optimization. Optimization.
Let's say you have a great Shopify store with a variety of good products. But when buyers browse through the Internet to find the product they are looking for, it is highly likely they would click on the top-ranking stores on Google. Here you need SEO-driven content to make your Shopify store rank.
When you optimize your content; you higher the chances of ranking your store on Google and getting more significant organic traffic. Although Shopify provides its own built-in SEO features, the below Shopify hacks can help you grow your business faster. How do I optimize my Shopify store?
Find the Right Keywords and Target them
Visit forums, look for the most discussed topics, and find keywords accordingly.
Use social media hashtags to target the latest keywords.
Look at what meta description, meta tag, titles, and alt texts your competitors are using.
Enhance Overall User Experience 
Shopify Hack #2: Graphics and Image
Not just a filename is enough, alt attributes (alt tags and alt titles) are important as well. Google uses it to understand what the image is all about.
For instance, using high-quality images is another thing and creating large-size images is another. What I mean by that is, choose a standard size for your images and keep it fixed without compromising their quality for your entire store. To that end, you can use Photoshop or other image editing tools, or hire graphic designers to do that for you.
How to Optimize Your Graphics & Images?
Be meaningful. Avoid generic terms like sales, celebration, offer, etc.
Be specific in your tags.
Separate a sitemap for multiple images/carousels.
Compress the images.
Name your product images wisely.
Whatever caption or name we give to our picture, Google crawlers take that into account seriously. So instead of 'IMG00137.jpeg' or 'DSC007' name the pictures correctly. Use keywords if possible.
Shopify Hack #3: Product Description and Listing
Let me tell you a secret: Your product description speaks louder. It tells everything a buyer needs to know. This is one of the Shopify hacks most store owners don't pay enough attention to. Here is how you can optimize a product description and listing.
Write informative and customer-focused descriptions. Remember, prioritizing user experience while providing sufficient information is the key.
People have a lot of options these days. They are always in a hurry. To catch their attention; focus on USPs your product may have. Skip generic key points and instead focus on special features that add value to your product.
Avoid using jargon, techspeak, or any such words that only have meaning to a handful of people. Choose simple and plain words while writing a product description so that anyone — even a teenager — can grab the idea at a glance.
While writing a product description, don't sound like how fantastic you are. Avoid boastful phrases such as 'the one and only', 'most demanding', and 'the world's number 1' as they won't uplift your business reputation.
However, if your products are best-selling or have won accolades, feel free to mention them.
Tip: Don't ignore SEO for descriptions and also don't write everything just for the sake of page ranking. Remember you are writing for humans, not for bots.
Shopify Hack #4: Google's Grow My Store
With insights and recommendations, Google offers a retail site analysis tool known as Grow My Store. This tool can boost your online store and take it even further if used strategically. So, how to use this Shopify hack for your store?
How Grow My Store Can Help to Grow My Shopify Store?
Grow My Store analyses your business first and then produces a report that shows where you stand now and what can be improved to stand out from the competition. This report is based upon the following factors:
Product information
Mobile interactiveness and friendliness
Overall website performance
Customer service
Shopping experience
Personalization
Flexible fulfillment
Google's Grow My Store is a great tool you can begin with. However, that may not be the case if you are into a specialized industry or particular niche.
Shopify Hack #5: Choose the Right Shopify Theme
Shopify offers a million themes to choose from. But any theme which is eye-catching, appealing, or trendy is not meant for your business.
There can be multiple beautiful themes but then again you must pick the right one, otherwise, your end goal may fall flat. As per a fact, just a one-second delay in loading the site may reduce up to 7% conversion rates.
Here are a few points to ponder while choosing the right theme for your Shopify store:
Consider Your Niche
Themes are fine pieces of art developed for specific industry types. So when choosing a template for your business, make sure it provides the best user experience to the users. For example, a footwear store that sells a variety of shoes can't use a theme developed for music bands.
Multi-browser Compatibility
With many different Internet browsers out there, you cannot be sure which browser a user is going to be used to visit your site. Therefore, pick the theme that supports cross-browser compatibility.
Pro Tip: Always look for a fully-responsive theme so that it can function on any device and OS.
Drag and Drop Editor
The beauty of this feature is that it allows you to build new pages and enrich the existing ones without forcing you to make changes in the code. Though it is no longer a luxury feature but a basic one. But the disadvantage of this is anyone can do it. So, if you are looking to add a unique feel to your store, I would suggest going for custom Shopify design & development.
Bonus Tip: Everything is for Sale if the Price is Right
Now, this may seem quite obvious but not many Shopify store owners pay attention to their product prices. Setting the right prices for products is much more important than you might think. If the prices are not competitive, then it is impossible to retain customers.
If the price is higher than the product value itself or not as per the market competition, customers will look for alternative stores. And if you keep the price pretty lower than the competition, your business won't survive in the long run and will fall apart.
Total Business Costs: domain name, hosting, marketing, staff, maintenance, etc.
Fulfillment costs: shipping, insurance, rent, packaging, etc.
Total Product Costs: raw material, fees, charges, etc.
Here are a few things you can look at while setting your prices.
Match the Prize
The sellers on Amazon use this strategy often. When you keep the price of your products as same as your competitor's prices, you stay in competition without getting involved in price warfare.
With this strategy, there comes a disadvantage as well. Your business might end up with unsustainable growth and negative profit margins because fighting on the prize of your products can be a never-ending game.
No Delivery Charges
People are okay to pay for the product, but when it comes to paying for the delivery fee, they don't like it. Free Shipping is another powerful strategy that makes buyers feel they have gotten a good deal.
As per a stat, more than half of buyers avoid making a purchase if the store lacks the free shipping option. The Free Shipping strategy has proven to increase AOV (Average Order Volume) by 97% and reduced cart abandonment by 18%.
Bundle Pricing Strategy
This strategy is simple as its name. It is about discounting buyers on buying multiple products in one go, which is good for introducing new products in the market, slow-moving stocks, and luring customers to buy more items.
Top Shopify Hacks: Few Last Words
These Shopify hacks & tips cover nearly everything you need to supercharge your eCommerce store. Again, there are hundred other things you can do but start with these five and see the difference. When you implement the above strategies, please keep in mind that these Shopify hacks are not an exact science; what works for you, may not work for others.
Want to hire Shopify developers for your business? Get in touch with us today!