Building a mobile app in today's world is a lucrative idea. As per data by Statista, the year 2022 will see more than 258 billion mobile application downloads across the globe. Today, having a mobile phone or a tablet is extremely common. Accessibility to the Internet is no more a problem. Established firms and Start-Ups have widely understood the importance and the potential of a mobile application, and they have been actively trying to capitalize on it.
Do you think that having a mobile application could immediately upscale your business? Probably not! As of today, over 100 applications are launched on the Android Play Store, and iOS AppStore every single day. To become the best in no time is probably never going to happen,' but yes, with a mobile application, you definitely enable your users to function on the go!
Building a mobile application is not an easy task. To do so, you will require highly skilled mobile app developers who can get the job done for you. Well, the good news is that there are companies that provide managed remote IT resources for such requirements, making sure that these managed resources work as per your business hours.
Good Read: Setting Up Your Own Offshore Development Is Easier Than You Think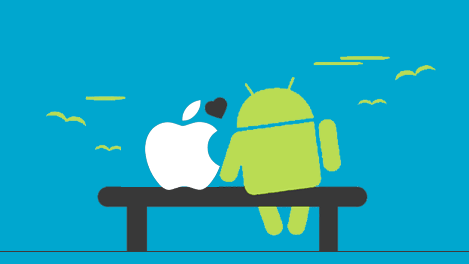 Moving forward, let's talk about some new and innovative app ideas for the year 2020!
Interior Designing Mobile App using AR/VR
An interior designing app using Augmented Reality sounds incredible! Think about it! AR integrated with an application of such sort will primarily enable you to get a real-life feel of your future house, allowing you to make an informed decision.
Building a house is never limited to just construction! Making sure that the sofa you choose is going to look perfect in your living is as important a decision! AR's integration with an interior designing app is going to be one useful app that everyone at some point in time would use! The app could also partner with various interior designers and furniture stores expanding their business and bringing in more and more users for everyone. Developing an Interior designing app, based on artificial intelligence, could potentially make you super-rich in the year 2020.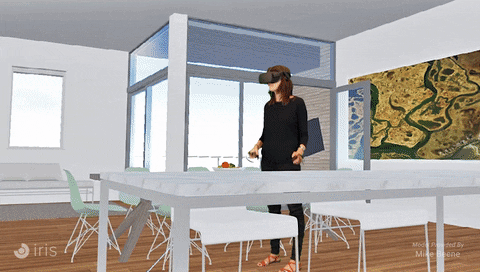 Application To Maintain Medical Records Using Blockchain Technology
One of the biggest challenges a doctor faces today is to get hold of patients' entire medical records. It is absolutely imperative to know and study the patient's medical history in order to suggest or provide the best level of medical treatment. The blockchain-based healthcare app will enable patients to enter their medical records on a decentralized network.

Doctors across the globe will then have access to these records which will help them take the best medicare decision for the patient from any remote geographical location. This sort of a mobile application has the potential to completely upscale medicare and take the entire health industry to the next level in 2020.

Mobile App for Restaurant Reservation using Artificial Intelligence
Do you believe in working hard and partying harder? Great! That is the best motto to follow in life. Why miss out on a chance of 'fine wine and dine' at a great retro-bar? This mobile application would primarily offer a graphical layout of pubs and resto-bars close to you. The mobile application users will be allowed to book a table of their choice for a time that they want, in advance!

Artificial Intelligence will conveniently remember the user's preferences and would pop up restro-bar choices accordingly. With the integration of Artificial Intelligence in a restaurant reservation app, the entire process becomes easy and personalized! This could be one of the greatest app ideas for the year 2020!
Good Read: 7 Tech Trends for 2020
Mobile App for Car Parking Locator using GPS
Do you have to think twice before you take out your car to go downtown because you're unsure of the parking spaces? This new-age car park assist application would majorly subside this problem.

Finding a car parking spot in the rush hours is a daunting task. With this app, users will be able to see and spot all available parking spots closest to them. The mobile application will use GPS to locate this parking and a map would pop up directing users to the spot! With so many vehicles on the road, this is one app that could break through in the year 2020.

Vegetable Shopping Mobile app 
We all want vegetables, and we want them fresh! There are existing vegetable shopping apps in the market but are you really using them? The new age vegetable shopping app would connect user-trusted, local hawkers with the buyers through a mobile application.

The thing with vegetable shopping is that we all have that one hawker we trust and have been associated with for several years! This new-age mobile application would get you vegetables from your trusted hawkers, delivered to your doorstep within a specified time, just like Swiggy delivers food in a specified time! 
This innovative app idea would eventually help hawkers generate better incomes while completely satisfying the users. This could also be one of the most in-demand apps for the year 2020.
Dating App using React Native
Of course! how can we forget about dating apps? Dating apps are one of the most popular mobile applications in terms of usage, amongst youngsters across the globe! We have plenty of established dating apps and a number of upcoming dating apps available in our app stores!

The year 2020 could witness dating mobile apps, based on React Native as this would enable fast and efficient completion of the mobile application. Using React Native to develop a dating app would facilitate simple application styling, easy debugging and an effective community and support. 
Already thinking of developing a dating app using React Native? Perfect! Hire ReactJs Developer now and shoot your dating app as soon as we start living the year 2020! This kind of dating mobile application has everything a user wants. The year 2020 could be the year when dating apps would dominate the app stores!

A Mobile App For Exchanging Products
Doesn't this sound like it's going to go viral? Imagine an application connecting people in the vicinity, allowing them to exchange products! How long does it take for you to get bored with your mobile phones or your gaming consoles?

The new-age application will essentially allow users to exchange their products with others. The platform would verify the condition of the products listed for exchange and will take the guarantee for the items exchanged! Think about it! You could exchange your phone for another model every two months at zero cost! The application would surely have a lot of swag! The year 2020 could be the year when you see new gadgets with your friends and family, every two months. 
Now that you know of 7 Mobile App Ideas in 2020, even before the year has begun, don't waste time! Hire iOS developer, an Android developer or an RPA developer now, and get ready to become rich in 2020!